Cathy has helped my daughter and me for years now. The first time I contacted her was when my daughter's grandmother passed away and my daughter was very sad.
After a couple of plans with Cathy, she was feeling a lot better. The funny part was that I didn't tell my daughter I was treating her with Cathy.
One day she woke up and told me "mom, I feel different, like if a weight was lifted". At that moment, I knew that it was Cathy's work.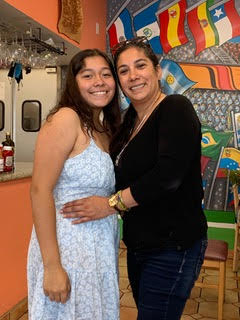 I was also struggling with heartburn and now it has improved a lot.
Cathy treated us for allergies, sinus, back pain, headaches, and a lot more. I count on Cathy for any illness we have. I rely on her 100%.
Patricia M
To book in for your first Healing Plan click here. For more information about Healing Plans click here.